The QQI Level 5 Course in Computer Science in BFEI is a one year introductory computer science course which not only provides an opportunity for students to progress to Higher Education through the Higher Education Links Scheme but also provides an opportunity to learn advanced skills in programming, databases and web design in a small class environment.
Object Oriented programming uses very abstract concepts and principles, which can often be a challenge for students to learn, particularly in a larger class environment. As the maximum class size for BFEI computer courses is 24, this facilitates learning as students on the program find it easier to ask questions and clarify information. The skills the students learn on the course then become invaluable as they begin their third level journey and below are some of the stories of graduates from the course
2016/2017 Niall McGurk UCD Computer Science Student – Year 1
"The Computer Science Course at BFEI is the perfect stepping stone between secondary school and college. The lecturers were passionate, helpful and friendly and I found the subjects & projects very practical which has set me up well for either a job in the future or going on to 3rd level education.
The BFEI Computer Science course has helped me progress to the degree in Computer Science in UCD through the Higher Education links scheme. This proves that hard work and a passion for the subject opens up the possibility of progressing on to do a degree. The Computer Science course at BFEI has definitely given me the skills and the confidence to do well in UCD and to follow a career in Computer Science in the future."
2015/2016 Sean Letmon UCD Computer Science Student – Year 2
"I took the level 5 computer science course two years ago in Blackrock Further Education Institute, and for me it was my golden ticket into UCD. It also gave me an advantage over my fellow classmates, as it provided me with valuable experience and knowledge of college life and of computer science as a course itself as prior to taking the course I was a little green in the subject. It gave me all round knowledge of the various branches of computer science ranging from java, software architecture, communications, web authoring, spreadsheets and databases.
Each subject was relevant to real life situations in the IT Business world, giving me the knowledge of what to expect In IT when I finish with education and what is expected of me in the IT world. I feel that anybody is capable of doing and completing this course as the teachers are very helpful and are also very interested in each of their students achieving the best they can. The small sized classes also give you a more personal relationship with both teachers and fellow students. I would recommend this course to people interested in computers and people who aren't, as this course provides essential skills for our ever changing and evolving business world, which is now being heavily influenced by IT. "
Sean Letmon, Computer Science Graduate of the Year 2016
2014/20015 Mathijs Wagemaker UCD Computer Science Student – Year 3
"Being from The Netherlands, I did not have the necessary qualifications to enter third level education directly. I decided to do a Computer Science course at BFEI to gain the necessary skills and certifications. The course itself was very rewarding. After completing this course I was accepted into UCD for further studies"
2013/20014 Adam Freeman UCD Computer Science Student – Year 4
"Having completed my Leaving Certificate in St Tiernan's Community School, I decided to do the Computer Science course in order to gain the necessary certification to progress to a degree course in Computer Science. During the year, I studied computer programming, web authoring along with several other subjects. I found the material challenging and rewarding. I applied for entry to a degree in Computer Science in UCD and I was accepted on the basis of the results I had achieved on this course".
While the graduate stories above all focus on progression to the UCD Computer Science degree, there are numerous other graduates who have progressed on to computer science or technology degree programs in DIT, IADT, IT Tallaght, Waterford IT and many more. For more information on the course please visit the computer science course page.
Higher Education Links Scheme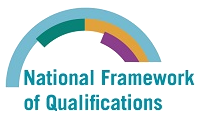 The Higher Education Links Scheme (HELS) provides students with the opportunity to use their QQI Level 5 or 6 major award to apply, through the CAO system, for a place in the first year of a higher education programme. More information on the Higher Education Links Scheme including eligibility can be found on the QQI website