Applications to the academic year 2023/24 (September 2023)
Ukranian Applicants
Additional Information for Ukranian Applicants - PLC Bursary for Displaced Persons (Ukraine) Scheme 2023
IT'S AS EASY AS 1, 2, 3......... [APPLY, ACCEPT, REGISTER]
STEP 1:
To complete the process you will need:
Your PPS number
Your email address
Your mobile phone number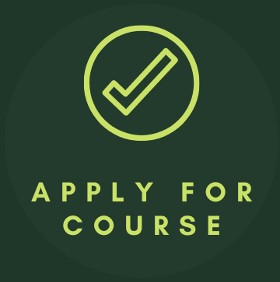 Important
Applicants are advised to pay particular care when entering details of their name, address, date of birth and PPS number. Misspellings or inaccuracies when applying may result in issues and delays at later stages.
STEP 2:
Places are offered subject to (1) availability and (2) satisfying the course entry requirements. In order to accept this offer, you will be required to pay a €40 non-refundable Acceptance Fee.
STEP 3:
The final step to becoming a learner in BFEI is to complete the registration process (complete application form including Learner Detail Form, upload a photograph and upload registration documentation).
First Come, First Served
Each step of the application procedure will be processed on a first come first serve basis. Applications to BFEI are at record high levels and a considerable number of courses may become oversubscribed before 30th September. Should this happen, waiting lists will be applied. It is your responsibility to follow the above instructions regarding applying, accepting and registering.
Change of Mind
Please email office@bfei.ie if you are not proceeding with your application. This allows us to offer your place to another applicant. The €40 Acceptance Fee is not refundable.
Commencement of Academic Year 2023/24
Induction for each course will be scheduled in mid September.
Timetabled classes will commence mid to late September. Timetables are subject to change throughout the year.
Teaching Technologies
As a BFEI learner you will receive a Microsoft 365 account. This will include an @bfei.ie email address and access to the Microsoft Office suite of applications, including Word, Excel and PowerPoint.
BFEI courses are delivered using Microsoft Windows 11 devices. Your teachers will not use or support other operating systems such as MacOS or Chrome OS.
Application and Admissions Procedures
The BFEI Application and Admissions Procedures are available here.
Information on Migrant Eligibility to Access FE Programmes is available here.